How can SEO take crypto projects to a whole new level?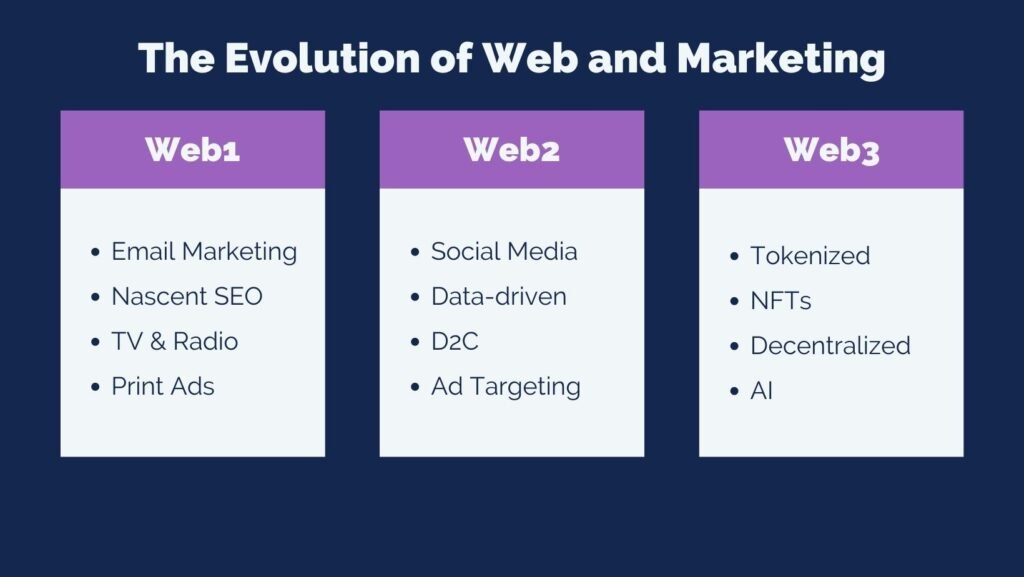 1. SEO and Crypto Marketing
Search Engine Optimization (commonly abbreviated as SEO) has been an integral part of online visibility since the genesis of the internet. Back then, the internet was a large collection of information in the form of blog posts, articles, wiki pages, directories, and news.
The basic principle of SEO has always been optimizing your content according to the search intent of your target audience to put your website in front of as many eyeballs as possible. Since then, SEO is the cornerstone of digital marketing utilized by eCommerce stores and blog sites worldwide. Yet, it is still not an integral part of crypto marketing as the majority of web3 and crypto projects don't capitalize on it, and the terms 'crypto SEO' or 'web3 SEO' are still not commonly used.
The majority of brands, projects, and web3 companies rely on paid advertising rather than focusing on SEO. In fact, SEO can save you a significant part of your PPC budget and that money can be put to good use elsewhere in your marketing strategy. When your site is properly optimized for search engines, your website will be top-ranking for keywords your competition pays a lot for.
Approximately 70% of clicks are received by the top 3 organic search results, which, again, highlights the importance of focusing on SEO in your crypto marketing strategy.
SEO requires a well-written, content-rich webpage structure, that helps make your project more appealing and your website look more authoritative. The majority of buyers perform extensive research before investing in crypto, web3, or NFT projects, consequently, crypto SEO helps customer acquisition in more than one way.
2. How Crypto SEO is Different from Traditional SEO?
The main purpose of both traditional and crypto SEO is to increase the online visibility of your website and business or in this case your crypto project or your web3 business.
However, if you look up the most popular practices or SEO guides, you might find that most articles focus on eCommerce stores and are not the best fit for a crypto brand.
In traditional SEO it is crucial to lead your traffic onto your product/service pages, or a bottom-of-the-funnel page as the ultimate goal of optimization is to have more conversions. Therefore, businesses mainly focus on transactional keywords whereas in crypto marketing it is equally important to use informational and commercial keywords, as the conversion action (people investing in your project) usually happens on other platforms such as discord channels, exchanges, or marketplaces.
Keyword types with examples:
| | | |
| --- | --- | --- |
| Keyword type | Description | Examples |
| Transactional | searchers intending to complete an action or purchase | "buy tezos" "bitcoin exchange" |
| Informational | searchers looking for an answer to a specific question or general information | "bitcoin whitepaper" "how to mint nft" |
| Commercial | searchers looking to investigate brands or services | "luna classic" "binance vs coinbase" |
| Navigational | searchers intending to find a specific site, page, or place | "youtube" "bitcoin atm near me" |
3. Understanding Target Audience is a Game Changer
The most important part of optimizing your website is understanding the search intent behind the search queries of your target audience.
Google, as the biggest search engine, can stay ahead of the competition if it presents the most accurate search results for its users. Therefore, if you fail to understand your target audience's search intent, the search engine won't show your website among the top results.
For example, the difference between "buy crypto" and "crypto description" is only one word but you will get distinct results for these two search terms, as the search intent is completely different. For the first search term, you will see the biggest crypto exchanges, some crypto news, and maybe a few how-to blog articles on buying cryptocurrencies. On the other hand, for the second search term, you will find blog posts, wiki pages, and news articles explaining the essence of cryptocurrencies and blockchain technology.
It is vital to get the search intent of your target audience right and to do that, you need to see inside their heads – figuratively speaking.
Action Steps to Capitalize on Search Intent
You can start by asking yourself the question: what are the most important factors that help me make the decision when I'm contemplating buying into a crypto project?
Most likely you won't buy anything straight after reading the first shilling post about it on Reddit and neither will your target audience. In crypto marketing, it is essential to build some digital authority and a presentable brand around your project, if you want people to support it.
Therefore, we can assume the search intent for crypto projects revolves around topics such as the whitepaper, utility, project timeline, experience/competence of the founders/developers, and support within the web3 community.


After understanding the behavior and search intent of your target audience, you need to identify a set of keywords that your prospective customers/clients use in connection with crypto projects or blockchain marketing.
Once you have gotten a list of keywords with a high number of recent searches, you need to embed them to your existing content on your website while also creating new content around specific high-traffic keywords.
Suppose you have a good understanding of your target audience's search intent and keyword-using tendencies. In that case, you will be able to convert your website into an automatic lead and conversion magnet, bringing new faces to your discord community and new investors to your project.
4. Optimize Your Website for More Visibility
A significant part of web3 SEO is enhancing your website and optimizing your existing content to make it stand out more on the internet. By optimizing your website for specific keywords, you position your site as an authority in the given topic or category and communicate the purpose of your content to the search engine.
You can find several great guides on keyword-based website optimization and keyword placement on the internet, therefore in this article, we wanted to highlight some of the most important components of the equation.
The first areas you want to focus on are heading and titles. Make sure the title of each page clearly defines its purpose and incorporates the corresponding keyword(s). The page titles and meta titles play an important role in indexing your site and can greatly influence the rank of your webpage.
Besides the title, make sure you break your content up with the help of H-tags (H2, H3, H4) in the HTML code, while you attribute the H1 tag to the title sentence on each page. This will structurize your content from both the user's and the search engine's perspectives, so it's truly like killing two birds with one stone.
Crypto SEO for Mobile
When optimizing your website, another important factor to understand is the source of your traffic across different devices. Nowadays more people use Google Search on their mobile than on any other device, therefore Google also shifted its focus towards mobile-friendliness and mobile user experience.
Today, Google uses a mobile-first approach for indexing and SERP ranking. This makes focusing on mobile-friendliness and having a responsive mobile website a complete necessity, even if the majority of your traffic comes from desktop browsers.
You need to make sure your website looks great on all three major device categories (desktop, mobile, tablet). In addition, make sure the average loading times are good to optimize your bounce rate (you can test your site on Google's page speed insights tool for developers).
The Role of Link Building in Blockchain Marketing
Lastly, let us mention another important aspect of web3 SEO, which is link building. This evergreen process can also be interpreted as expanding the "personal network" of your website.
To expand your network in blockchain marketing, you need to collaborate with other websites in the industry. The goal is to have a large number of authoritative backlinks pointing to your site from various relevant web pages in the crypto space.
A strong backlink profile can earn you authority and credibility in the crypto advertising space which is important from both the clients' and the search engine's side.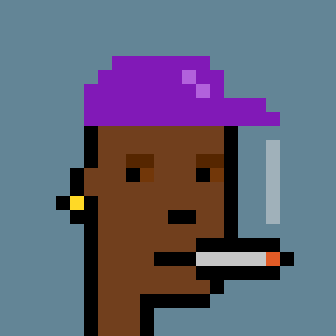 5. Crypto SEO Secrets Marketing Agencies don't want to Tell You
Most "How to do SEO?" type of posts provide some great value for the reader, but often the best tips and methods are left out. We collected some crypto marketing secrets agencies don't want you to know – as they would rather charge you for performing these simple tasks.
1) Make all web3 SEO decisions based on website metrics,

not intuition

.
When it comes to boosting your online visibility, your best friend is Google Analytics. You need to track and analyze your traffic by channels and sources with almost daily frequency. If you can quickly react to traffic spikes/traffic drops and understand the reason behind each extreme value, you will be able to capitalize on your traffic at a much higher rate.
Metrics to track:
users/source


shows you how much of your traffic comes from organic search, paid advertising, social media, etc.

new users/source


shows you how many new users come from organic search, paid advertising, social media, etc.

click-through rate (organic)


the percentage of users who visit your website after seeing it on the SERP.

bounce rate


the percentage of users leaving your landing page(s) immediately, without further interacting with your website.

conversion rate


the percentage of users who perform an action you qualify as conversion (subscription, book a call, request a quote, make a purchase, etc.)
2) Keep up with the latest trends in crypto marketing and the cryptocurrency industry and use whatever you can for SEO
Keep a close eye on the latest crypto trends and capitalize on new happenings relevant to your business. You should react to the latest trends by repurposing and updating your old content to keep it relevant to your target audience.
For example, if you have a detailed blog article on "How to set up your MetaMask wallet in 2022?" you can actualize it for 2023 by expanding the article with any new features and changing a simple digit around December.
3) Monitor your competitors. Identify and target keyword gaps
Your crypto project will naturally have competitors both in terms of business and in terms of crypto SEO. The competition will likely focus on the same set of keywords as you do. However, by carefully mapping out the keyword profile for each competitor's website, you will be able to identify keyword gaps to strengthen your online presence.
What is a keyword gap? Picture a keyword matrix that contains all the relevant phrases for your industry that have sizeable monthly searches. Now project the keyword profile of your closest competitors onto the matrix. You will find that most of the keywords are covered, and for the most important ones, the competitor's layers overlap. However, you can also find new keywords with a high number of monthly searches, that nobody capitalizes on yet.
Your task is to create content around these new keywords capturing the extra traffic your competitors don't pay attention to.
Summary
 Search engine optimization can be just as important as crypto advertising for your business or project. An investment into web3 SEO or crypto SEO can bring you a better ROI than a paid campaign or an influencer collaboration.
It is not recommended to replace either paid advertising or influencer marketing, but you should certainly complement the former two digital marketing channels with SEO to maximize your online visibility.
Today, in 2022 most crypto and NFT projects have not yet realized the massive potential in web3 SEO, and being an early mover in adopting this form of digital marketing can be a strong foundation for the future growth of your brand.
If you want to trust an experienced team with your crypto marketing tasks, get in touch with industry experts at Bitbooms. Feel free to ask for a quote or book a preliminary consultation with one of our team members completely free!